Timothée Chalamet (left) and Armie Hammer in 
Call Me By Your Name (2017): a beautiful film, equal parts sweet 
and sad, it deserves to win. 

Sony Pictures Classics
Films nominated for Best Picture are often hit and miss – sometimes some are very good, often many are mediocre, reflecting popular notions about "good cinema". We tend to forget how much these nominations depend on the marketing and PR moves of the filmmakers and production teams, as well as broader socio-cultural trends.
This year, a surprisingly wide variety of styles and genres are represented in the nominees. Some are quite good and some are pretty forgettable, if not downright awful. Phantom Thread seems suspended between these two categories. There is only one extraordinary film in the mix: Call Me By Your Name.
The extraordinary
Directed by Luca Guadagnino and written by the apparently ageless James Ivory, Call Me By Your Name is an amazing film; it is certainly the only flawless (or nearly flawless) one nominated this year, with its immersive narrative realised through a combination of stunning cinematography of the northern Italian locations (it is shot on film rather than video), a mesmerising soundtrack and riveting performances.
The story, set over one summer in 1983, follows 17-year-old Elio (played by Timothée Chalamet, who is also in Lady Bird) as he falls in love with statuesque, impossibly handsome Oliver (Armie Hammer). Elio's father is an archaeology professor, and Oliver has come to spend the summer with him as his research assistant.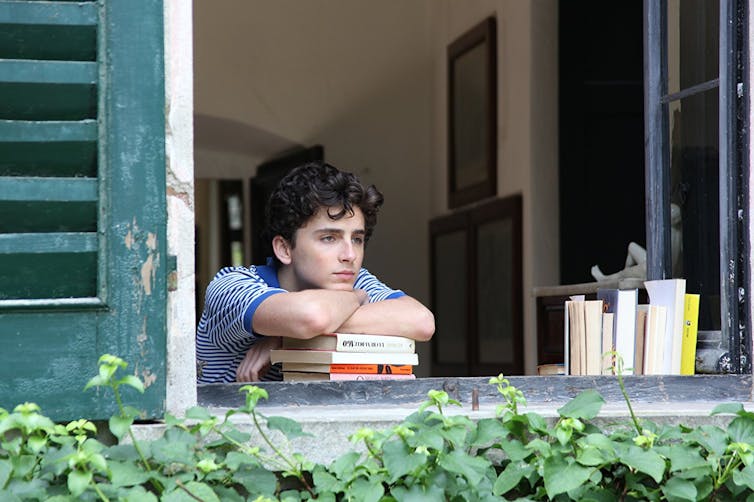 The story is as simple as it sounds in this beautiful film, equal parts sweet and sad. It manages to be both hypnotic and gentle, as we effortlessly drift along with the narrative – and the breezy Italian summer. Both Chalamet and Hammer show extraordinary self-assurance in their roles, and the supporting cast are equally impressive.
Juxtaposed against this year's other nominees, Call Me By Your Name reveals just how heavy-handed, self important and downright silly much popular cinema has become.
The Good
It is rare for horror thrillers to be nominated for such high accolades, and the fact that writer-director Jordan Peele's Get Out is up for Best Picture is testament to its strength as a genre film.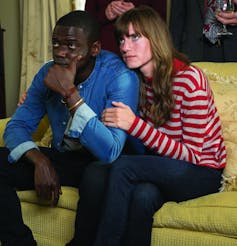 It is certainly one of the most entertaining films from last year, brilliantly interspersing its horror narrative with moments of side-splitting comedy.
The story follows African American Chris (Daniel Kaluuya) as he meets the family of his white girlfriend Rose (Allison Williams) on a weekend getaway, only to discover that the whole thing has been staged for reasons that are best described as nefarious. As a genre film, it is excellent – several plot twists are unexpected, the violence is shocking and the horror intense.
As a piece of political commentary, its intervention into race dynamics in the contemporary US falls short. It seems to make an equation between racial micro-aggressions and slavery, and this is extremely problematic. Still, regardless of this, Get Out is immensely satisfying.
Guillermo del Toro's The Shape of Water also works well as a genre piece. Typically for del Toro, this sweet if uninspiring romantic fantasy is built upon a genuine reverence for the moving image – its history, as well as current technical and aesthetic possibilities – and this is borne out in both the narrative and style of the film.
Set in the 1960s, the story follows mute cleaner Elisa (Sally Hawkins) as she falls in love with a sea monster that has recently been kidnapped by US military powers and brought to a scientific facility for study and, eventually, vivisection.
Michael Shannon has a field day as sadistic nemesis to the creature, Strickland, and Richard Jenkins is equally engaging as Elisa's friend Giles, but the real focus – and star – of the film is, one senses, the film itself. Sometimes this becomes a little annoying, as in its laboured approach to period detail and hammy attempts to say something about social injustice, but it is such a stylish film that such moments are readily forgotten.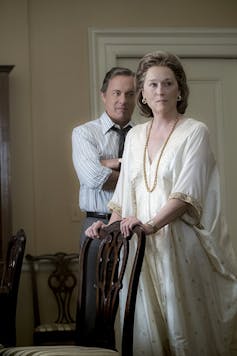 No Steven Spielberg fan, I think The Post, his latest film, is one of his better offerings – if for no other reason than the appeal of its subject matter. It follows the true story of whistleblower Daniel Ellsberg's leaking of the Pentagon Papers in the 1970s to the Washington Post, and the decisions made by owner Kay Graham (played by a tired Meryl Streep) and editor Ben Bradlee (Tom Hanks).
The whole thing is about as imaginative as a telemovie, but it's hard not to become enthused by the film's romantic nostalgia for this bygone (thoroughly mythical) period of journalism and perception of journalists as arbiters of truth and justice, holding power to account.
The moment was certainly a critical one for the popular perception of American politics and the role of the press – and this significance is realised in the film through punchy, fast-paced dialogue, and men (and a few women) in suits doing important things under immense time pressure. But the film, a mostly pleasurable affair, is let down at the end by Bradlee's absurd, posturing rant about the importance of the freedom of the press for American democracy – as though the press in a capitalist society can ever be "free" when news is determined on the basis of sales and profit.
The Bad
Dunkirk, Christopher Nolan's latest exercise in British nationalism, is a sombre, solemn film, depicting the evacuation of Dunkirk in WWII leading up to Churchill's famous "New World will rescue us" speech.
Nolan has always been a relentless experimenter, and is a good stylist, so it is a surprise that, despite his potentially thrilling approach to the event – three different time scales dynamically overlapping, the story associated with each interweaving across air, land and sea, civilian and soldier, hero and coward – it is an unengaging and dour film.
It attempts to envelop the viewer in the drama – and the soundscape contributes a great deal to this – but it doesn't hold a candle to the great war films of the 1950s and 1960s like Don Siegel's Hell is for Heroes and Robert Aldrich's Attack.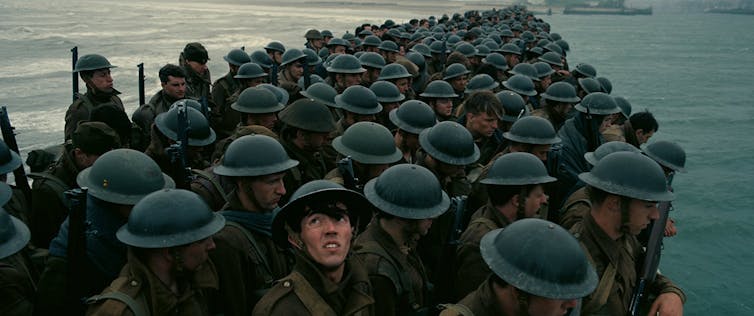 Nolan has managed, with Dunkirk, to make an at best, unengaging film. This is all capped off by an annoyingly sentimental ending – we have lived, now, through Vietnam, Iraq, Afghanistan, etc. – and predictable British jingoism about stiff-upper lippedness.
Like Dunkirk, writer-director Neil McDonagh's Three Billboards Outside Ebbing, Missourihad the potential to be great. Consider the ingredients: excellent actors, some of whom are at the peak of their powers (Woody Harrelson, Frances McDormand, Sam Rockwell, John Hawkes, newcomer Caleb Landry Jones), a score by Carter Burwell, a story about a distraught mother facing off against the town sheriff about his treatment of the violent rape and murder of her daughter … McDonagh directed In Bruges, after all, and that was great.
Alas, McDonagh also directed one of the most irritating films of the 21st century, Seven Psychopaths, and Three Billboards is evidence, if we needed it, that In Bruges was a fluke. This film again sees one of the McDonagh brothers doing his post-Mamet, post-Tarantino thing, but it's all rather tired and tiresome.
Rockwell's performance is the highlight of the film, and Harrelson et al. cruise through, but, though watchable, Three Billboards is a trite, unimpressive film, that tries far too hard to be clever, funny, and, at the same time, important.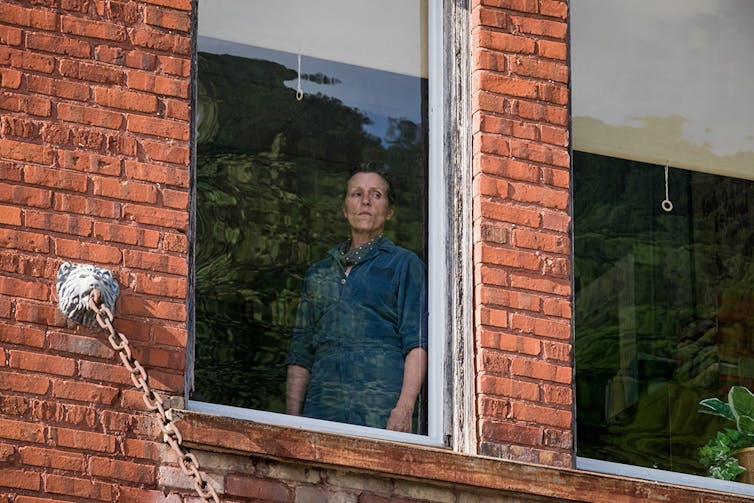 Darkest Hour, a biopic about Winston Churchill in the early days of WWII, features an amazing performance by an unrecognisable Gary Oldman in the lead role – and not much else.
Like most biopics, it fetishises the genius of Churchill – explicitly describing him as a Cicero at one point – without much consideration for the material processes and social realities underpinning this so-called genius. It touches, for example, on Churchill's responsibility for some of the 20th century's great civilian massacres, including the brutal bombing of Mesopotamia, but seems to ignore this history to ultimately celebrate his "eccentricity." It feels more like a parody of a "serious film" than a serious film, reminding one of the mock trailers at the beginning of Ben Stiller's Tropic Thunder. It is also unbearably sentimental and jingoistic.
Writer/director Greta Gerwig, star of a panoply of innocuous "indie" films ranging from bad (Maggie's Plan) to mediocre (Greenberg), uses every trick from the "indie" playbook in Lady Bird, a harmless, mildly funny, mildly annoying coming of age film following the titular girl's transformation from disaffected Sacramento high school student rebel to artsy New York uni student.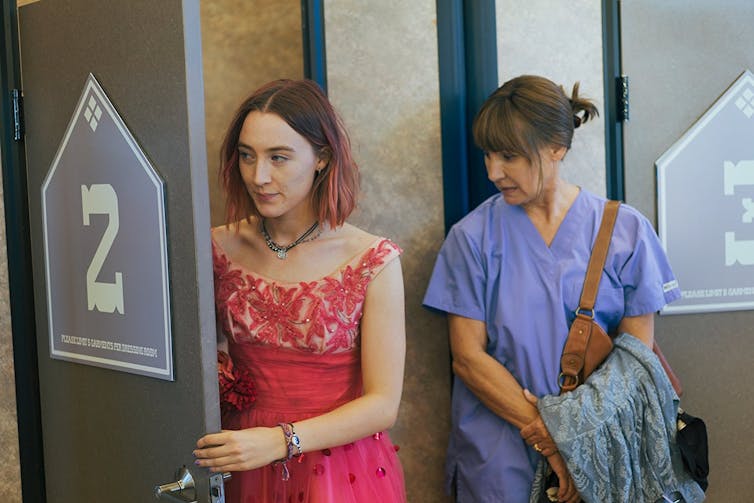 The film tries hard to be funny, and tries hard to be quirky in its presentation of Lady Bird's troubles with her mum, boyfriends, teachers, etc. – in short, it tries hard – but everything seems so affected that it's difficult to see it as much more than a whimsically vapid genre film.
Saoirse Ronan, as the bratty, self-important teen is great, offering the one bright spark in a film that proves, once again, that heartfelt does not make interesting or successful art. How – and why – this was nominated for a Best Picture Oscar is anyone's guess.
The Strange
Phantom Thread, writer-director Paul Thomas Anderson's latest film, is definitely the outlier in this year's bunch, by virtue of its sheer strangeness.
The story follows the relationship between arrogant, infantile British fashion designer Reynolds Woodcock (Daniel Day-Lewis) and Alma (Vicky Krieps), a waitress he picks up as a model, a lover, and a factotum, who eventually ensnares him in marriage. Once married, Woodcock's infantility becomes even more apparent, and he loses his magic touch as a rich person who makes clothes for other rich people. This seems to be a connecting theme across both Darkest Hour and Phantom Thread – rich people whose bad behaviour is magically linked to their "talent."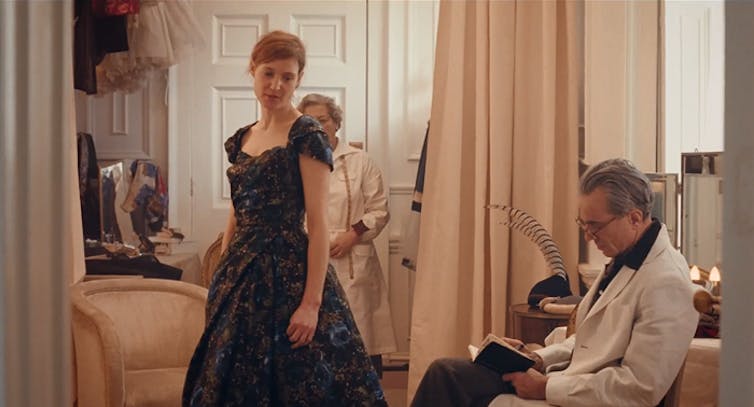 Krieps is deliciously diabolical as Alma, and Day-Lewis gives a typically absurd, deranged performance as Woodcock – surely the name is a joke? Anderson is, after all, married to comedian Maya Rudolph – and the film is beautifully shot; but, ultimately, we are left wondering what we've been watching, why we've been watching it, and why it's been made in the first place?
Is Phantom Thread a joke on the audience? It is certainly very funny and the fact Day-Lewis is able to keep a straight face throughout several of these scenes is testament to his acting chops. It also seems odd that Anderson would fall back on old clichés like the troubled male artist and the borderline female seductress who steals his power, unless he's offering us some kind of satire, laughing at the gullibility of the audience in treating the work seriously.
Phantom Thread hovers somewhere between masterpiece and turkey – it is both brilliant and stupid – but it may improve with repeated viewings, and across time.
Last year, Moonlight was easily the best of the nominees, and it won the Oscar. This year, Call Me By Your Name is the standout; hopefully it, too, will win.
---
This article was written by:

This article is part of a syndicated news program via