Thelma Plum is one of many musicians featured 
in a new documentary that both celebrates the worth of women and 
discusses problems in the music industry. 

Michelle Grace Hunder
Over the last few years there has been a lot of discussion about the unequal nature of the Australian music industry. Amidst a plethora of opinion pieces, reports and initiatives, it has become well established that men still hold the lion's share of the power in it. The documentary Her Sound, Her Story shows us how and why this has been the case. It also makes clear that a long, overdue change is coming.
The film puts the women artists that are its subject front and centre, including only their voices to tell their tales. This personalised approach taken by filmmaker Claudia Sangiorgi Dalimore and photographer Michelle Grace Hunder gives Her Sound, Her Story an immediacy that lends more weight to the experiences being discussed. We see women speaking for themselves about the barriers that have been put in their way, and how they've overcome them.
At times these stories are confronting, as when Dallas Frasca talks about being assaulted at a venue right before having to step on stage. Many of them are simply frustrating and infuriating, as artist after artist recounts men belittling or undermining them, refusing to take them seriously as artists and technicians.
But much of what we hear is inspiring, focused on what women have to offer and how they can be a resource and strength for each other.
The inclusion of some of Australia's most iconic women performers, including Tina Arena, Kate Ceberano and Renée Geyer, brings a depth of experience to the film. Their perspectives show us how much things have changed but also how far there is still to go.
There is honest, raw anger in Arena and Ceberano's accounts of constantly having to fight to be heard, to have control over their careers, and to even continue with their careers at all in an industry obsessed with youth.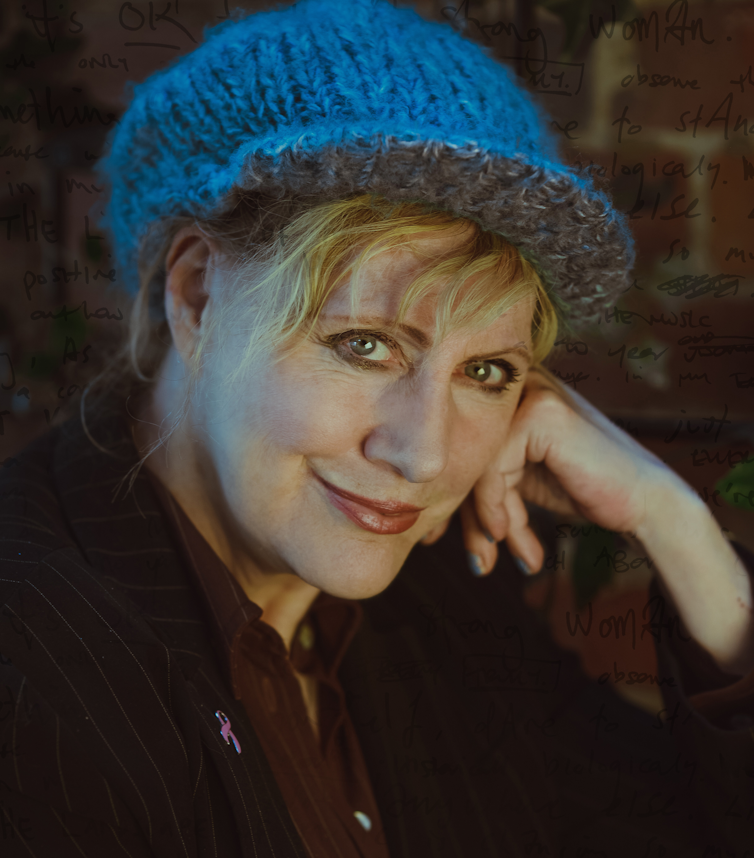 Age is only one of the many barriers to women's success in music that the documentary highlights. One of its strengths is that it does not treat "women" as a homogenous group, but shows the ways in which their different experiences and identities shape the music they make, but also impact on the opportunities they are given.
The contributions of Indigenous, trans*, queer women and women of colour are celebrated without minimising the extra work they have to do to be given space and to be heard. The importance of making sure this happens is brought home by Okenyo, who talks powerfully about what a difference seeing people similar to you represented in culture can make to how you feel about yourself.
The documentary shows and celebrates the complexities of women who are challenging the industry orthodoxies of how women are supposed to look, how they should present themselves and for whom they should be looking attractive.
One narrative that this film might hopefully help put to bed is the one that tells us "there are no women making music". While focusing on the fact that there are fewer women in the music industry can be useful in driving change and providing the impetus for initiatives that give women a leg up, this story can be – and often is – used to justify leaving women out of things like festival line ups. "We looked," the organisers say, "but there just weren't any women."
What Her Sound, Her Story shows us is a snapshot of the many and varied women who are out there making incredible music in all genres, as well as working behind the scenes.
Ultimately, it is a celebration of the worth of women. While the film's up-front discussion of the problems in the music industry should make it required viewing for those in it (and all students in music courses), it conveys a sense of pride in and affection for its subjects that points us to a better future. The honesty – and, at times, vulnerability – of the artists interviewed gives the documentary a rare feeling of authenticity.
The only thing the film lacked was more time to let us hear these artists' work. But this only means taking the time to make a playlist of Alice Ivy, Mama Kin, Mojo Juju, Jen Cloher, Elizabeth Rose, Ecca Vandal, Nina Las Vegas, Banoffee, Ngaiire, Olympia, Camp Cope, Clairy Browne, Montaigne, Simona Castricum, Vera Blue and the rest of the women included in the film. Do yourself a favour: make a playlist and listen to the future of music in this country.
Her Sound Her Story will screen at 6pm on Friday May 11 at Melbourne's ACMI as part of the Human Rights, Arts & Film Festival. This session is now sold out but an encore screening is at the Nova on Saturday May 12.
---
This article was written by:

This article is part of a syndicated news program via