What an incredible start to 2018!
I have just signed a publishing deal with Odyssey Books for La Mareta, a cosy mystery crime novel set on Lanzarote, Canary Islands, Spain. La Mareta is the sequel to The Drago Tree and continues my literary love affair with the islands that captured my heart long ago.
Big thanks to Michelle Lovi, publisher at Odyssey Books, for believing in my work and for travelling to the island with me in 2016 to assist me with the research. We had a fascinating time and we both adored the gorgeous farmhouse we rented in Maguez. The front door opened onto a volcano! That house is one of the primary settings in La Mareta. Many thanks to the owners for restoring it so beautifully.
La Mareta will be out in April. Plenty of time to catch on its predecessor, The Drago Tree, if you haven't already. Available at –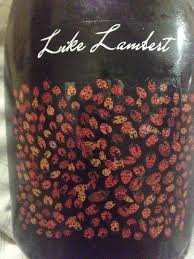 Filed under: Uncategorized Tagged: Canary Islands, cosy mystery, crime fiction, Eco crime fiction, La Mareta, Lanzarote, Odyssey Books